▼3D shape optics ▼High-Quality lens, Fresnel lens ▼Reflector
▼Light guide plates, prism ▼Lens holder, housing ▼Measurement
▼Coating ▼Material
3D shape optics

High Quality trial lens is able to be shipped within 1~2 weeks after recieving drawings or 3D data.
(without transportation time)
Maximum size is 400mm x 590mm
Freeform combiner, Microlens array, etc.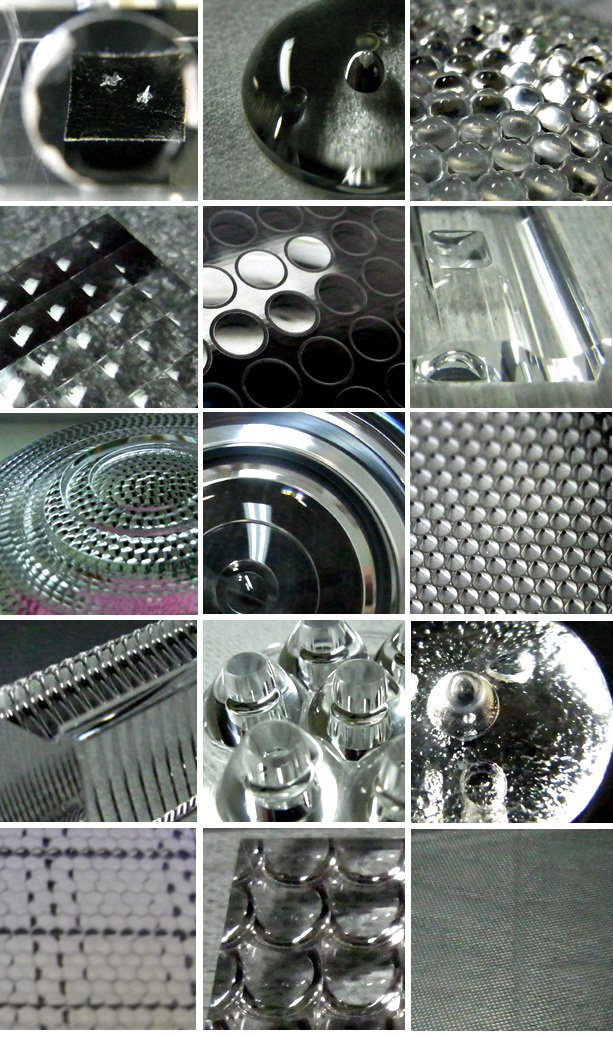 High-Quality lens, Fresnel lens

High Quality trial lens is able to be shipped within 1~2 weeks after recieving drawings or 3D data.
(without transportation time)
It is acceptable even if mathematical formula data of curvature and aspheric surface.
A machine for manufacturing is 10 nm control Ultra-precision Turning of Toshiba machine (ULC-100S).
Maximum work size is 220mm Dia.
Submicron surface profile irregularity (PV value) is possible, but depends on size.
It is possible to provide surface profile data by inspection equipment.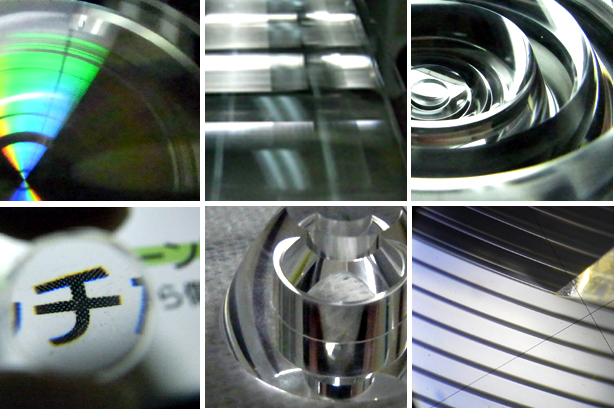 Reflector(s)

High quality plastic based reflector is also able to shipped within 1~2 weeks after recieving drawings or 3D data.
Light intensity distribution and reflectance are taken priority due to aluminium vapor deposition method.
It is possible to make reflectors based on metal material such as aluminium, too.
Specular area is finished with high precision contouring processing.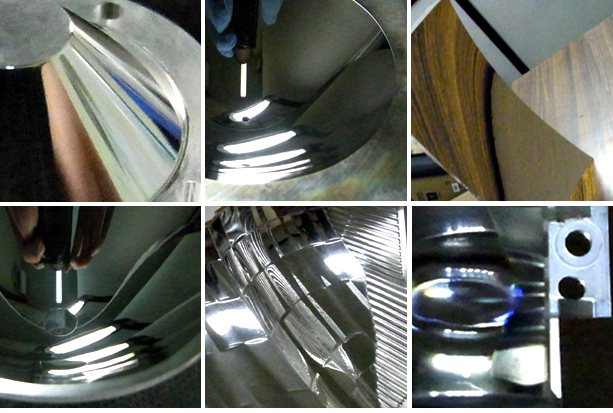 Light guide plates, prism

Prototyiping light guide plates and prism is necessary initial cost for molding.
Diamond turning is not necessary of any mold and initial cost.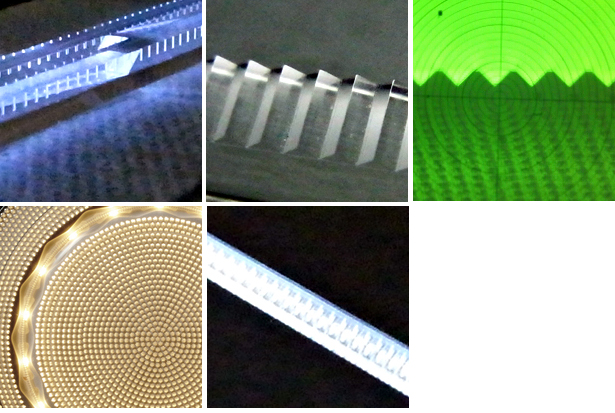 Lens holder, housing

Lens holder and housing are able to be made from metal material or plastics by one-stop processing.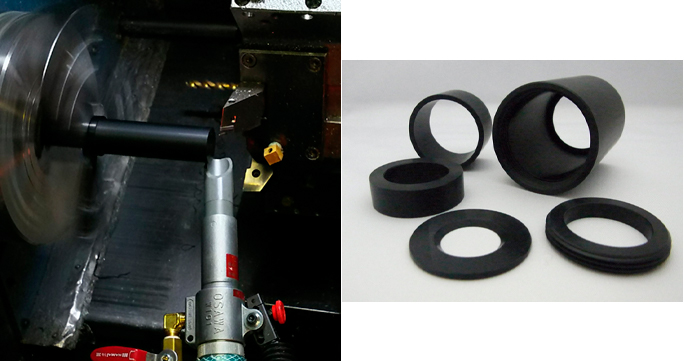 Measurement

High precision machine must need accuracy inspection equipment.
There are two 3D measurement systems:
Mitaka Kohki NH-3 (AF 3D measurement system)
Mitaka Kohki NH-3SP (with θaxis for measurement of high NA).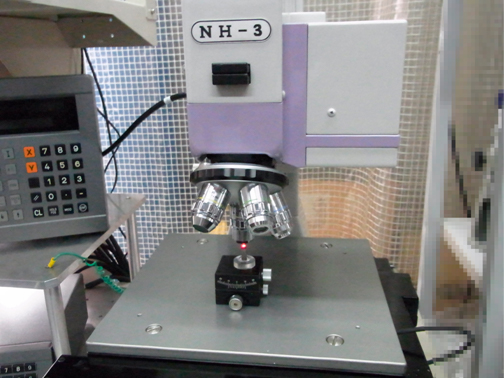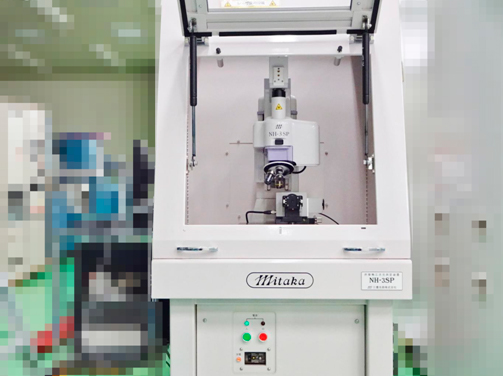 Coating

A general Aluminium reflective coating and a single coating such as MgF2 are able to do coating by an insourcing
resistance heating evaporation system.
Multi coating and reflection enhancing coating are also possible.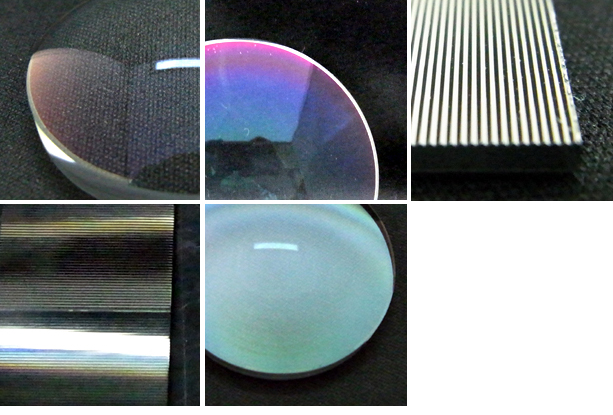 Material

Standard inventory material:
・PMMA
・Polycarbonate
・Zeonex 480R/E48R/330R
Available material:
・OKP
・APEL
・and many kind of resins